HOW TO RESTART POST COVID: LET'S START FROM DESIGN.
«Black swan»
Do you know what a black swan is? Yeah, I know you're thinking about the movie, but you're out of line, and no, there's no Natalie Portman either. 
Wait a minute, I didn't show up, I'm Camilla, architect and designer at Gitaly.
All right, now that the introductions have been made, let's get back to the speech. 
Black swans, or rather the black swan theory, in economics is a metaphor that describes an unforeseen event, and that has relevant effects.
The Wassily chair also known as model B3 designed by architect and designer Marcel Breuer is an example. Who would have thought of such a thing in 1925? 
Okay, it's not exactly a black swan, but I'm still hooked and I love it's design.
Coronavirus is a black swan instead, both for its unpredictability and for its effects.
The hotel industry has suffered and is still suffering a great deal.
You will tell me, as they say in Italy; "you have discovered hot water", that I didn't make a great discovery.
You're right, but today I want to talk about how to start again, starting from the spaces, or rather from their design, to be able to adapt to all the effects and all the consequences caused by the current situation.
«A penny for your thoughts»
Who would you pay to know what he thinks? I guess the answer is: the customers.
Yes, because you want to know what they want, what they need, what are the new trends, what they think, to be able to satisfy them at best (I would like to pay you).
Well, but don't break the piggy bank, there's no need, a penny saved is a penny earned.
I took care to "pay" for you.
Let's say that the coronavirus has greatly changed our habits and our lifestyle leading us to new awareness (if I think that I cut my own hair, I pass out).
We've become more technological, in fact we've used technology to work, to study, to keep in touch. 
We worked remotely looking for a balance. I have to laugh but.. the searches for "comfortable office chair" or "adjustable high desk" as well as "walks in the woods nearby" to unplug jumped to the stars. 
We looked for new forms of fun or virtual visits to museums. There are also those who have been for months in an apartment maybe on the 10th floor without even a garden.
And that, as I said, affected our habits and behaviors, which are the same habits as the guests of your facility or the guests of your client's facility in case you are an architect.
So, we have to take that into account, when we design spaces and environments, in order to be able to offer something that meets these new needs. That's the only way you'll be chosen over one of your competitors.
But we go into more detail, I certainly didn't pay to know only this. 
«Bleisure»
Have you ever heard of bleisure tourism? If the answer is no, I'll explain. It is the possibility of reconciling work and relaxation, and it is a growing phenomenon, much appreciated by workers-travelers.
Remote work, in fact, became a "mainstream" during the pandemic, this has generated, as I told you, a substantial increase of people who are looking for longer trips, so as to combine work and pleasure.
We will therefore see an increase of the "workstation", which is travelers who will try to extend their holiday experience to stay a week or more to work remotely, away from home.
And so I ask you, what do we do? We design spaces in line with this new trend, It's not rocket science.
How? By making them more flexible and functional, it's not rocket science part 2.
In fact, considering public spaces, the new keyword becomes flexibility, that is, spaces in which different functions can coexist.
So, for example, a customer in a lobby can find a space to relax, work, and perform business meetings. 
This obviously requires an adaptation or rethinking of the current space and furniture, diversifying it.
The Manotel Group at Hotel N'Vy has moved in this direction.
In fact, we have just finished the work in the breakfast room and in the "zone du ciel étoilé".
The aim? Making spaces more flexible .
What did we do? In the breakfast room we have differentiated the furniture, inserting normal breakfast/meal tables but also high tables and at last various types of seats: standard, lounge, high.
In this way the guests can, at the same time, have a normal breakfast, but also work in these spaces both at breakfast and in the various moments of the day, or organize an appointment for breakfasts or business meetings. 
This new project also had another aim: making sure that the breakfast room did not remain an unused space.
In fact, following the coronavirus, the Hotel has witnessed an increase in requests for breakfast in the room; therefore, the breakfast area risked to remain a "dark" space, for this, and for the reasons explained above, was given one/more new functionality.
Even the "zone du ciel étoilé", has been designed in this sense, making it an alternative and emotional space in which guests can relax.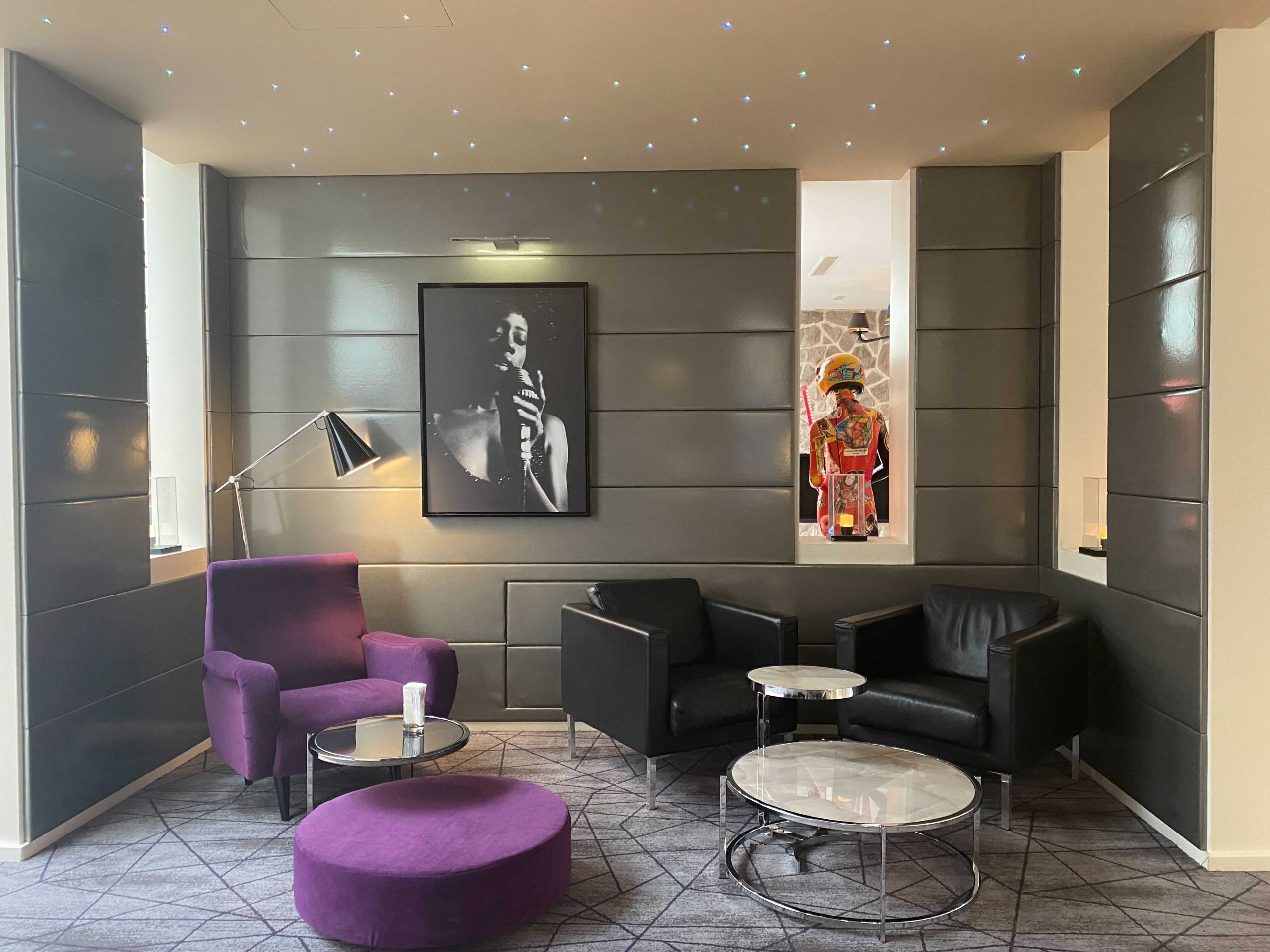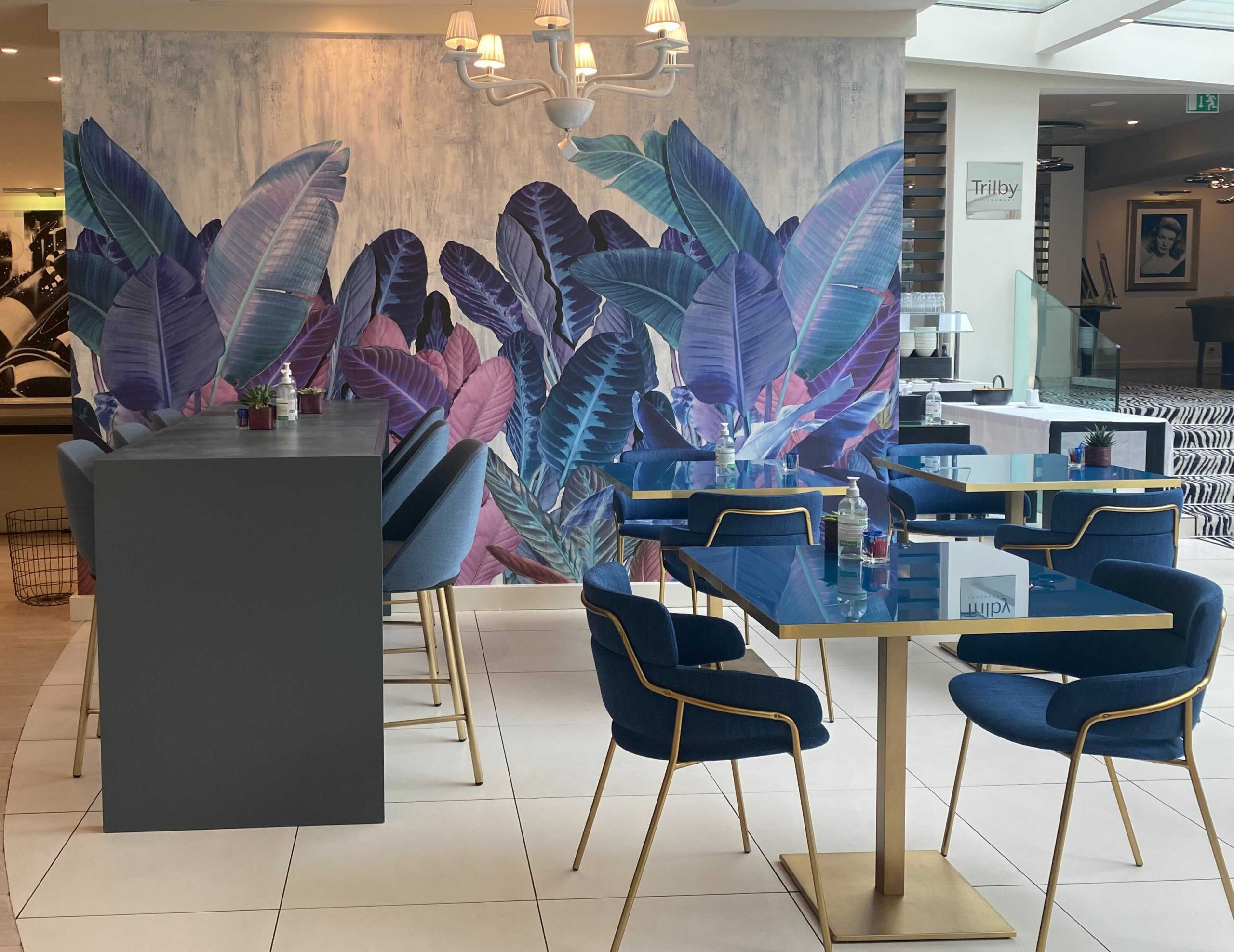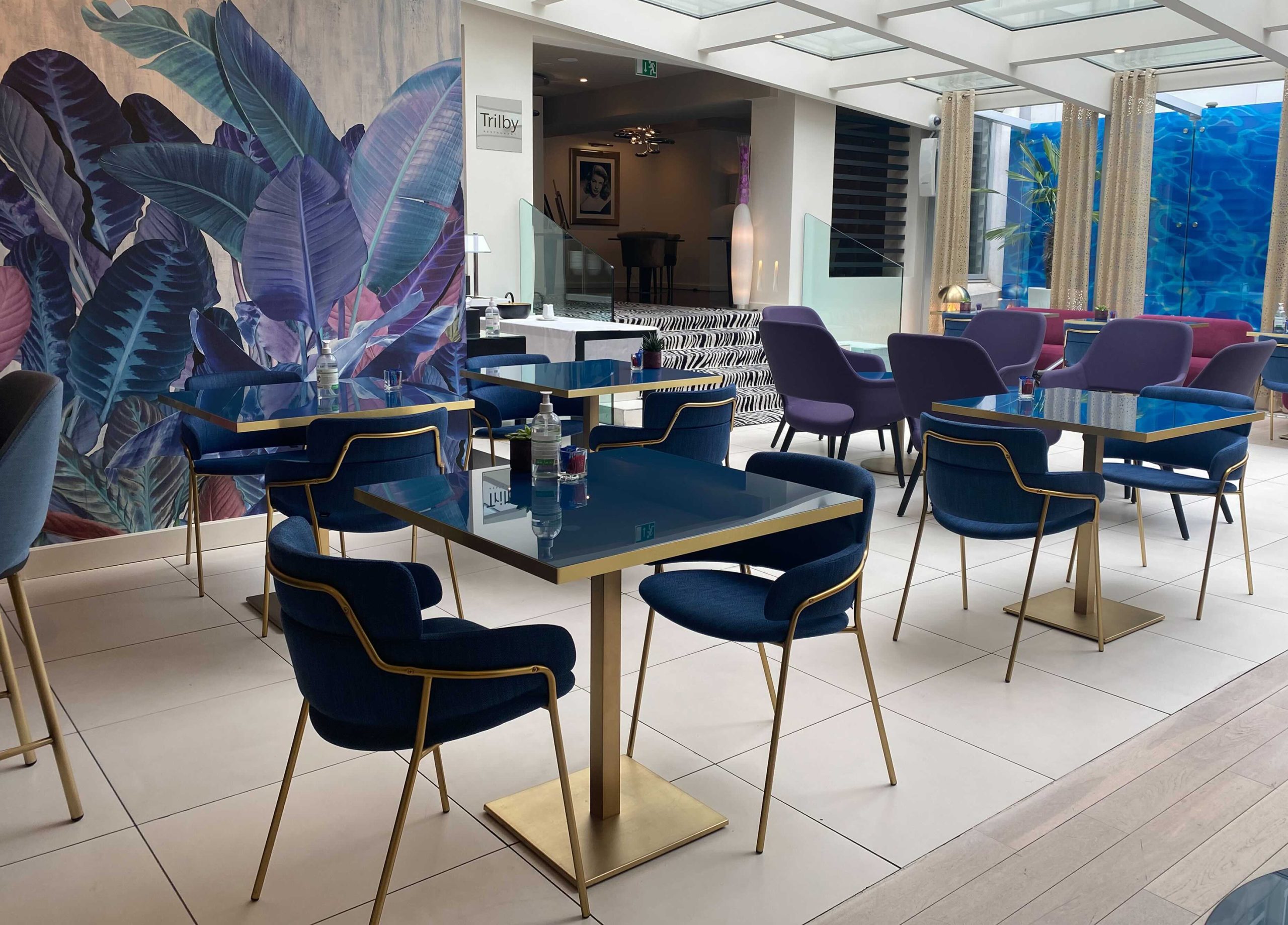 Or you can expect, as Yotel already did before the pandemic, rooms suitable for long stay, provided with a multitude of different services. 
In addition, you can decide, in the event that in your structure there are spaces currently unused or obsolete, to use and convert them, into common areas or private rooms, to better meet this new need.
«..saving for a rainy day»
You save for difficult times, I already did the "dirty work".
And you know what I found out? One of the keywords to restart post covid is technology.
Think about it, over these two years, we've become more and more technological, and those who didn't know it before, have discovered how much technology simplifies life.
And now? Now we absolutely don't want to go back. Of course we wouldn't want to go back to seeing people just through a screen, but for other things, now, we almost demand the use of technology. 
An example? For check-in, or for the transport of suitcases in the room.
Having a contactless check-in or automatic luggage transport system, would reduce not only the minutes lost at the reception or to bring luggage into the room, but also the contact between customers and operators and, at last, the cost of staff (that, in covid time, is not unwelcome).
Yotel did it before the coronavirus, yes, they're ahead. On the other hand, they base their design and brand on the use of technology.
Wouldn't you want to try if the luggage system really works and the suitcase comes directly to your room? I'll do it.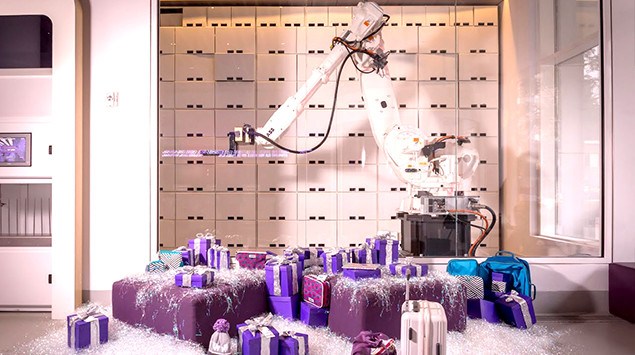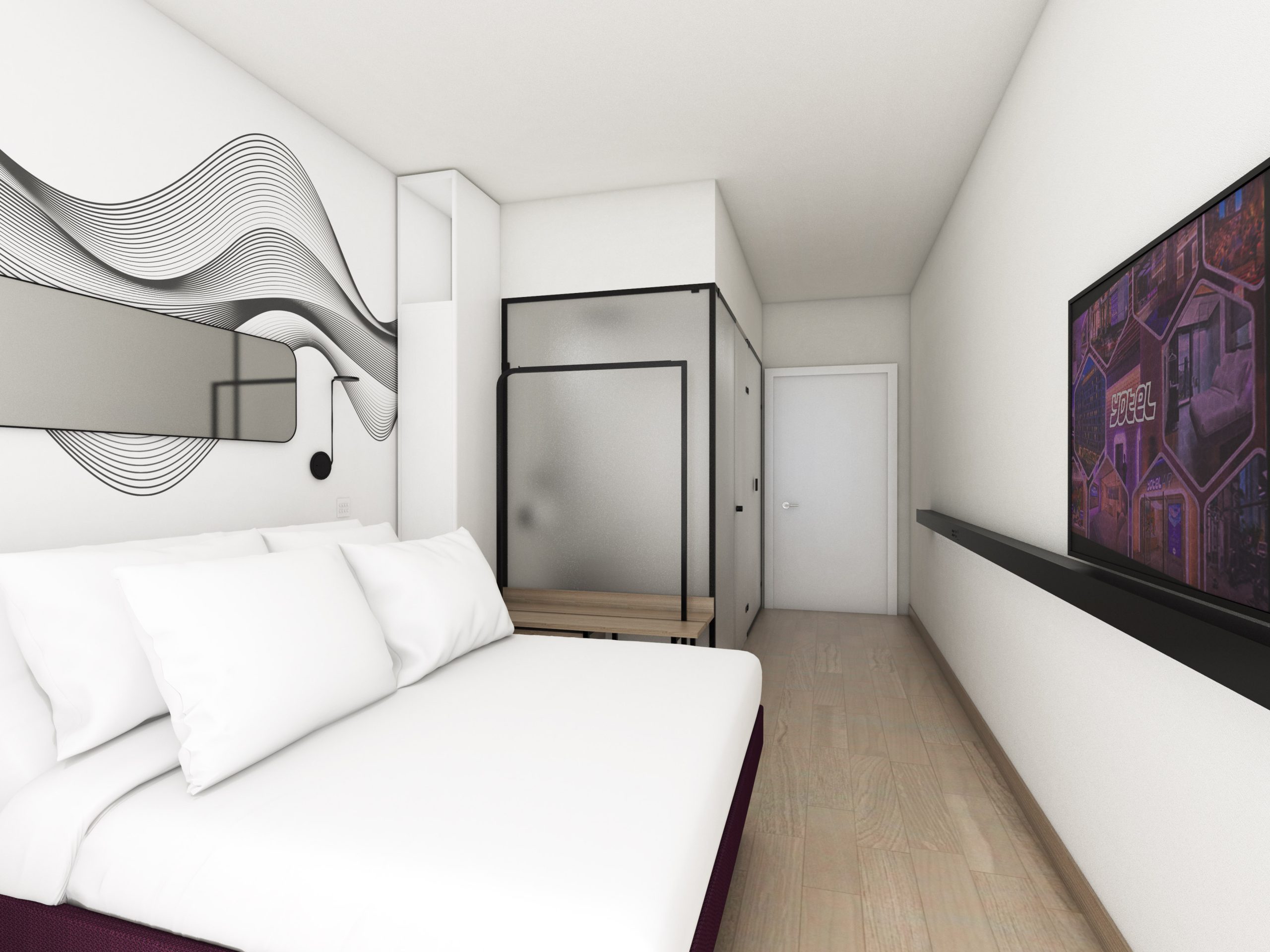 «The call of the forest»
No, not even here I'm referring to the film, but to the new trend of nature travel, away from crowded places, in search of the well-being of the mind and body.
Do you remember the famous people who lived for months in apartments on the 10th floor? There are many, and these people have only one need: to be outdoors.
But, the speech is worth a little for everyone. It has been difficult months of "confinement". 
And I'm not lying. I have the testimony of one of our clients
In fact, the Everness Hotel & Resort **, located in Chavannes de Bogis, has experienced a real boom in bookings.
The hotel, as you can see, is surrounded by nature and the surrounding vineyards, and is not far from Lake Geneva and the Alps.
But, the favorable position wasn't enough for the owners: in recent months we have finished the work of the facades to create a greater balance and connection with nature and the surrounding vineyards.  
In fact, the facades and the exterior staircases have been completely redesigned. 
For the first, we opted for a reflective material that could reflect the sky and change color according to light, for the latter, instead, we chose to cover it with a geometric texture module with perforated triangles to recall the idea of vine leaves.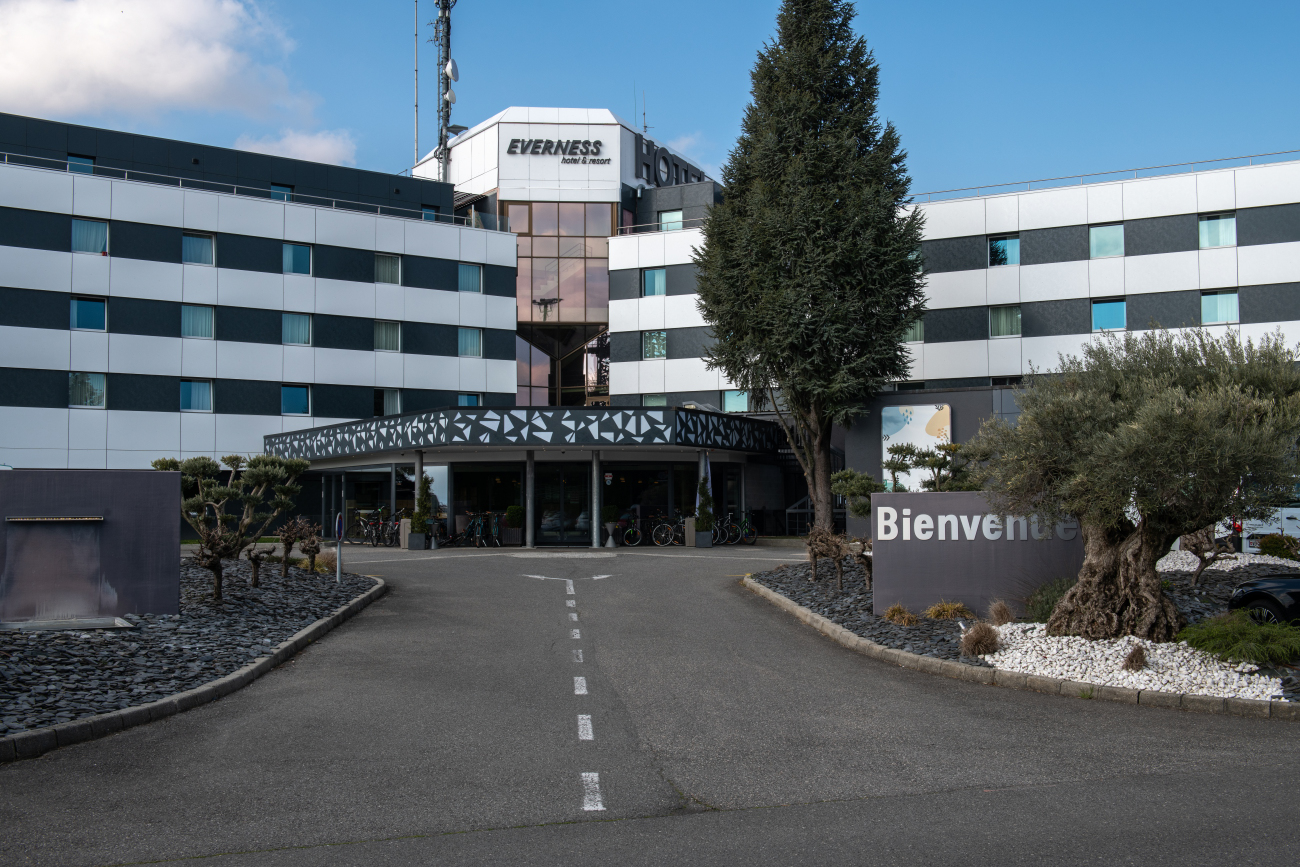 (Do you want to know more about the design of facades? Elisabetta wrote an article about this.)
But, and here's a big "but", how to meet this trend if your facility is not positioned on top of the Alps but in the city?
Also in this case we'll help you, in fact, we have written an article on how to design your own interior spaces to create a connection with nature (maybe in addition to working in the contract sector we will also become writers one day).
«Game in hand»
Yes, we have the game in hand. We have already analyzed many aspects, but we still have a "game" to play. In sports terms, this is an advantage because there is another possibility to collect points and to overcome the opposing "teams".
So let's get the game home.
As I said, during the pandemic we looked for new forms of fun, and the stress of everyday life brought  people to want to pull the plug and to look for new forms of evasion.
For this reason, as we told you in a previous article (did you read it?), you are looking for something more than a simple stay in a Hotel. 
We are looking for something that can surprise us, interrupt this new heavy routine, have fun and not let us think about everything that happens around us.
I can assure you (since I've been working on a project of this kind for months), that is increasing the demand from Hotels or simple customers/architects to design spaces and use them as entertainment areas.
We already talked to you about the Selfie Hotel, too. At the Alpha Palmiers Hotel, in fact, no less than twenty-four rooms have been emptied to create an interactive world in which there are several sets.
And I'll tell you a secret: every day, a myriad of guests are welcomed.
We are also working on a project of this kind.
In this case it's a games room in which, inside, there are rooms with different characteristics, worlds, styles, and furniture. 
There is for example the karaoke room with pop art style or the Tokyo style or the chalet style, and imagine, an existing elevator will be transformed into a selfie room.
I think, correct me if I'm wrong, that, adding also this last advice to design the spaces, to better intercept post covid trends, we win the game.
Now you're ready, you just have to contact us.