«Wait a moment»
What are the trends for holidays 2021? We know that people's habits are changing, also due in large part to the situation that we are experiencing. Some tourist destinations are confirmed from year to year, others instead lose positions or otherwise advance.
I imagine you'll be ready, smiling, to welcome your incoming guests.. but wait a moment and allow yourself to read this article.
I tell you, in advance, that l will treat the subject in an unusual way, but in the end I am sure that the article will serve you, not only to make sure that your structure has all the characteristics required, but to better understand your target audience.
«This year do not change the same beach, the same sea»
An old Italian song of the great Mina said "for this year do not change, same beach, same sea".
You know, summer holiday is an evergreen.
Let's imagine in the office, it's winter, and the holidays still seem like a mirage. 
Outside it's 0 degrees, it's raining….. If we thought about the summer holiday we would immediately think of the sea (even a spritz).
In Italy we would say that the word summer holiday and the word sea "go hand in hand".
And even this year the holidays in this place represent a real boom. 
But what are the features that a structure "at the sea" must have? What do the guests search? Air conditioning apart 🙂
To find out, we will wear the shoes of Michele.
Yes, we will create those figures which in Marketing language are defined as  "personas", which are possible "users" of your structure.
I'm sure the term is not new to you, or at least it should not be, because it is very important, in every project, to create these imaginary figures to get closer to the mentality of your real customers, to empathize with them. with them and then understand their goals, desires, needs and requests (we do it for every project you entrust us).
Let's go back to Michele. 
Michele is 30 years old, he is engaged but not yet married, he works in the bank. Michele is meticulous, precise, attentive to details, has excellent communication and relational skills.
Michele is tired, he needs rest and relaxation, that relaxation that only the noise of the sea and the waves can give. So he's looking for a structure at the sea.
And here comes the beauty… What will Michele look for and what will be the ideal bathing structure for him?
We have said that he is young, that he needs to relax, that he is a sea lover and therefore he definitely wants to find this "climate" even inside the Hotel that he will choose.
And if you have structure by the sea, what do you have to do to make you choose?
Well, surely your structure will definitely have a fresh look, the style could be classic but cheerful, in line with the characteristics of a young clientele, the walls could be painted white, in such a way that total white can be combined with warmer chromatic shades, such as yellow, orange.
Particular attention should also be paid to the prints, which in turn should take up the colors and atmospheres of the sea.
In alternative you could opt for a modern pop style.
Interior design experts recommend revisiting the pop furniture that was fashionable in the 1960s and making it more contemporary and contemporary through the use of bold and intense colors. 
We also said that Michele is engaged, so the room must also have a romantic atmosphere and constitute a kind of love nest. 
Then of course you can not miss a nice terrace, with lounge seats for intimate moments of relaxation, and if there is also the sea view, the game is done.
We have incorporated all these elements into the Grand Hotel Cannes.
A 5 star hotel, located in the famous Croisette.
The style is completely inspired by the 60s.
So all rooms are characterized by bright colors, customised patterns, wood elements and furniture with metallic structures. The atmosphere is cool and romantic and the large windows customized create a contact between the indoor and outdoor spaces and of course with the sea.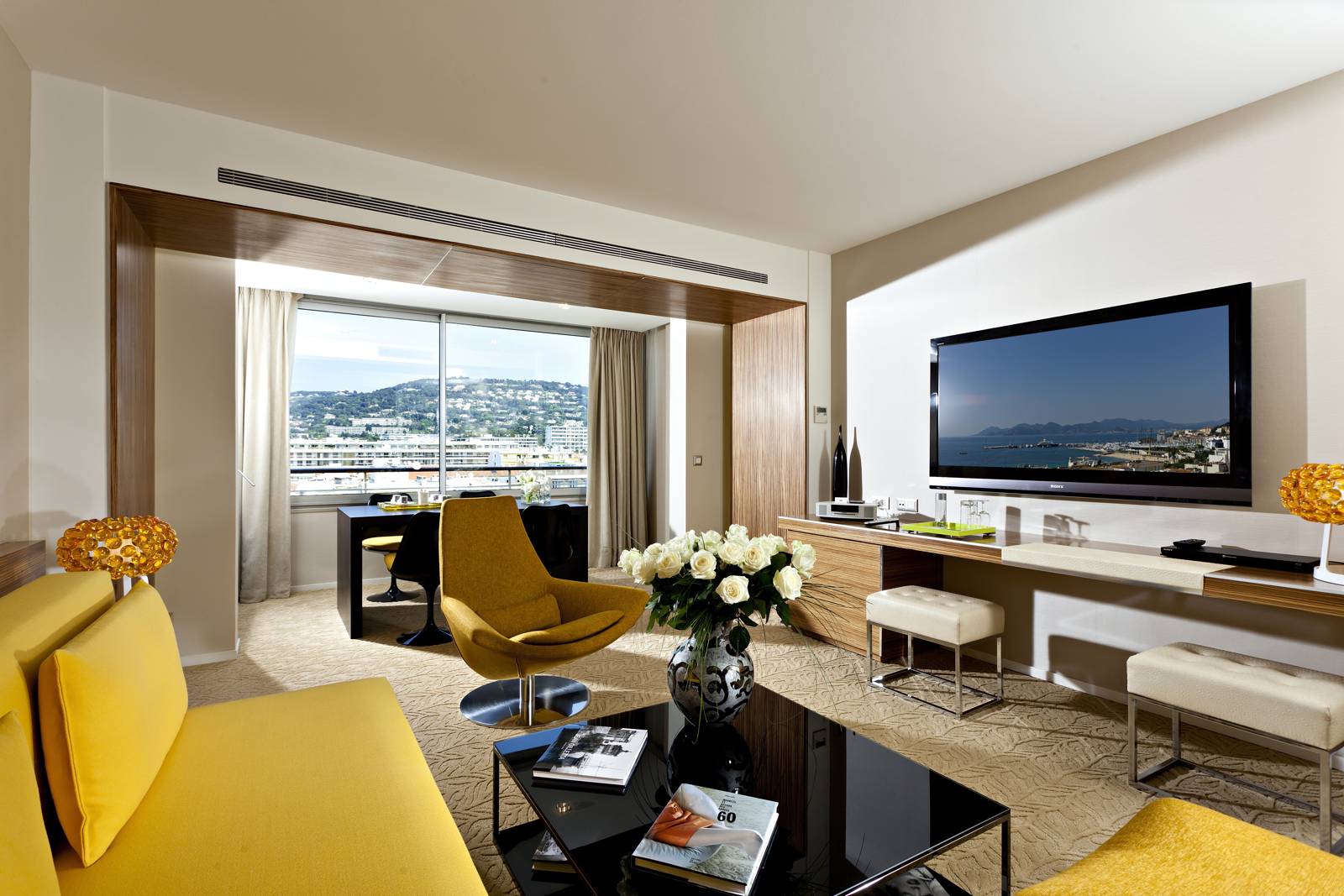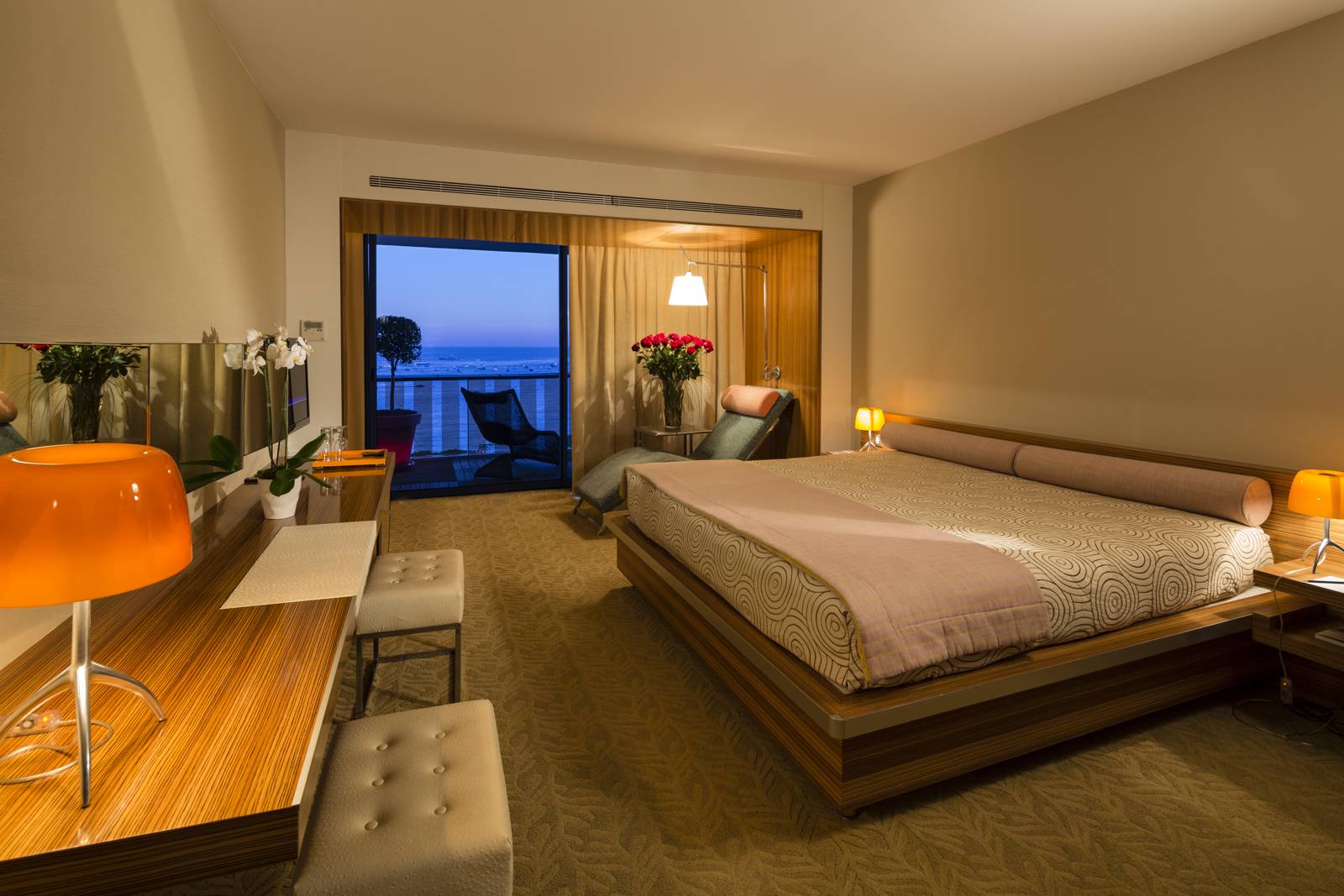 «Back to the origins»
A famous film was called "back to the future", while today, one of the trends of the holidays 2021 is "back to the origins" or rather is linked to rediscovering nature.
In fact, more and more people feel the need to reconnect to nature, to find peace in its vastness, to move away from everything else, and to rediscover a bit of that beauty that surrounds us.
In addition, we are increasingly attentive and interested in issues related to respect for the environment, sustainability, recycling, aspects that we want to find even in the facilities where we stay.
For this reason, facilities such as campsites, mountain chalets, mountain Hotels, farmhouses, cottages lost in the countryside are chosen, and terms such as "glamping" or "agricamping" have been born.
But what to do if our Hotel is located in the center of Geneva and in front of there aren't parks but streets and buildings?
«Idea number one»
We realize a Hotel that looks like a real mountain chalet inside, so that the guest can feel in the mountains even though he is located in the center of Geneva.
If you're an established reader, you'll already know what I'm talking about.
Yes, exactly, Hotel Edelweiss in Geneva, a project created by us for the Manotel Group.
A different Hotel, which you wouldn't expect in Geneva, a real mountain chalet, transplanted in the city center.
«Idea number two»
We connect the style of the Hotel's interior spaces to the idea of nature.
We did it for the Crowne Plaza Geneva, collaborating with the architect Celia Chu.
This project will certainly be remembered for the collaboration between our design department in Italy and that of the architect located in Taiwan.
To recall the idea of nature, we used colors such as green in different colors, brown, ocher, and materials such as wood and stone.
The design of the CCD studio in Taiwan often involved materials and products that were only commercially available in the geographic area where the architectural firm was located, that we were able to find through our network.
In addition, the large windows that filter natural light, create harmony and a connection with the surrounding landscape.

«All roads lead to Rome»
Yes, even if in this period the heat is felt, the holiday to discover new cities remains a cult.
They say "travelling is the only thing you buy that makes you richer", and it's true.
There is nothing better than "diving" into a new city, exploring monuments, museums, galleries, discovering history, customs, and traditions.
And so I ask you.. What should your Hotel have if it is located in the center of Rome or if your target is people who travel to discover or rediscover new cities?
Well, we wear the shoes of Marco, present in your target.
Marco is 60 years old, is from Milan and works as an engineer for an automobile company. He's married, he's got two kids who don't travel with him anymore. 
Marco decided to go on holiday in Rome, there have been other times, but you know Rome is always a new discovery.
Marco expects to find a distinctive Hotel, characterized by the charm of Rome.
He would never want to open the doors of the Hotel and not understand where he is because the interior has nothing distinctive and could belong to any Hotel located around the world that's Rome, or London or New York.
And this is especially true if the building is a historical and architectural palace.
The Hotel De Russie in Rome, of which we have dealt, is the classic example of a Hotel that Marco would choose for his stay.
In fact, the baroque style, the classic furnishings, the use of pastel colors from green to blue, the ivory-sand with sophisticated shades of amethyst, the brushstrokes depicting some monuments of Rome, the linear furniture, some of Asian inspiration with precious black and orange lacquers, reflect and reconstruct inside the Hotel, the magical atmosphere of Rome.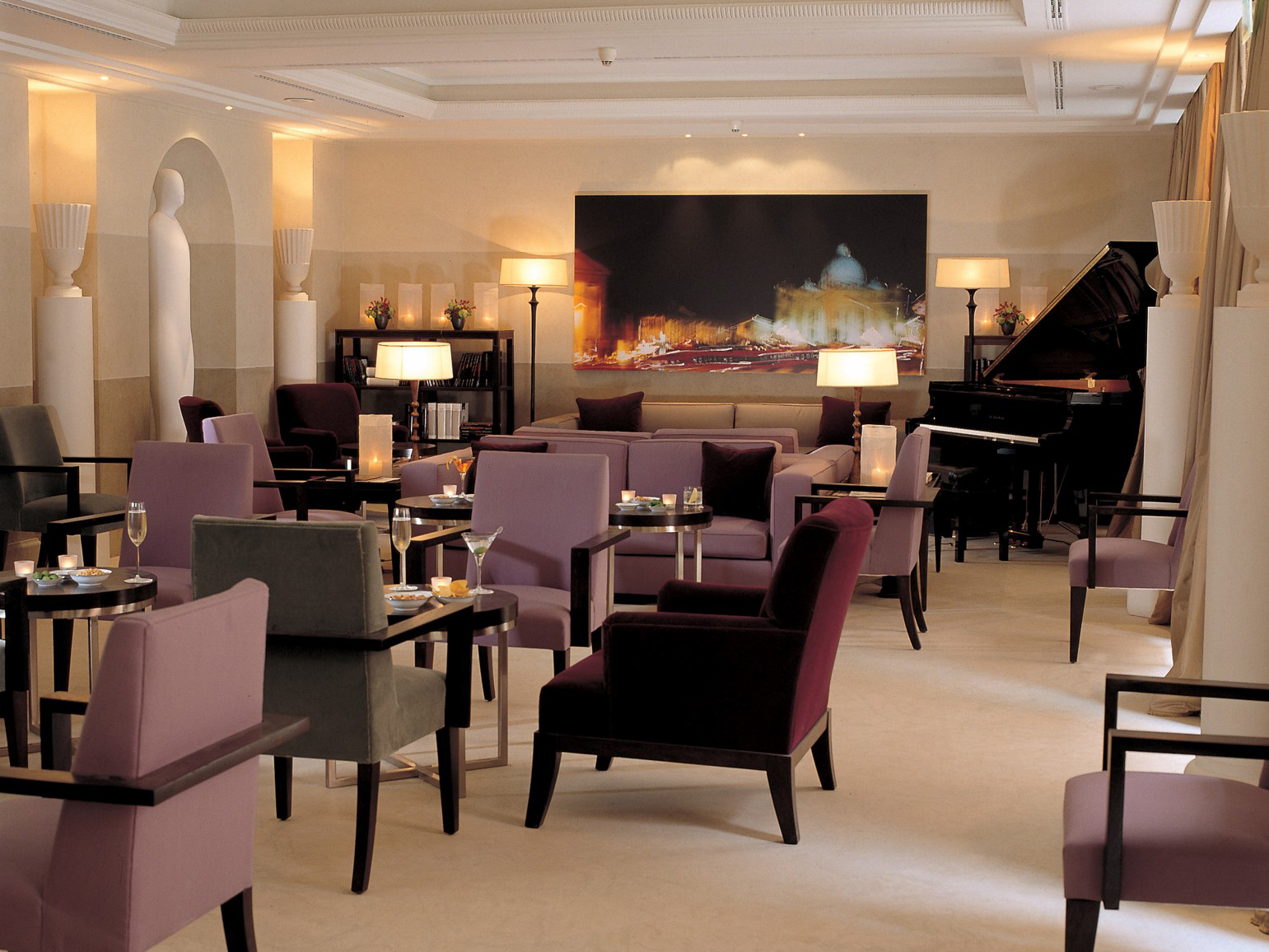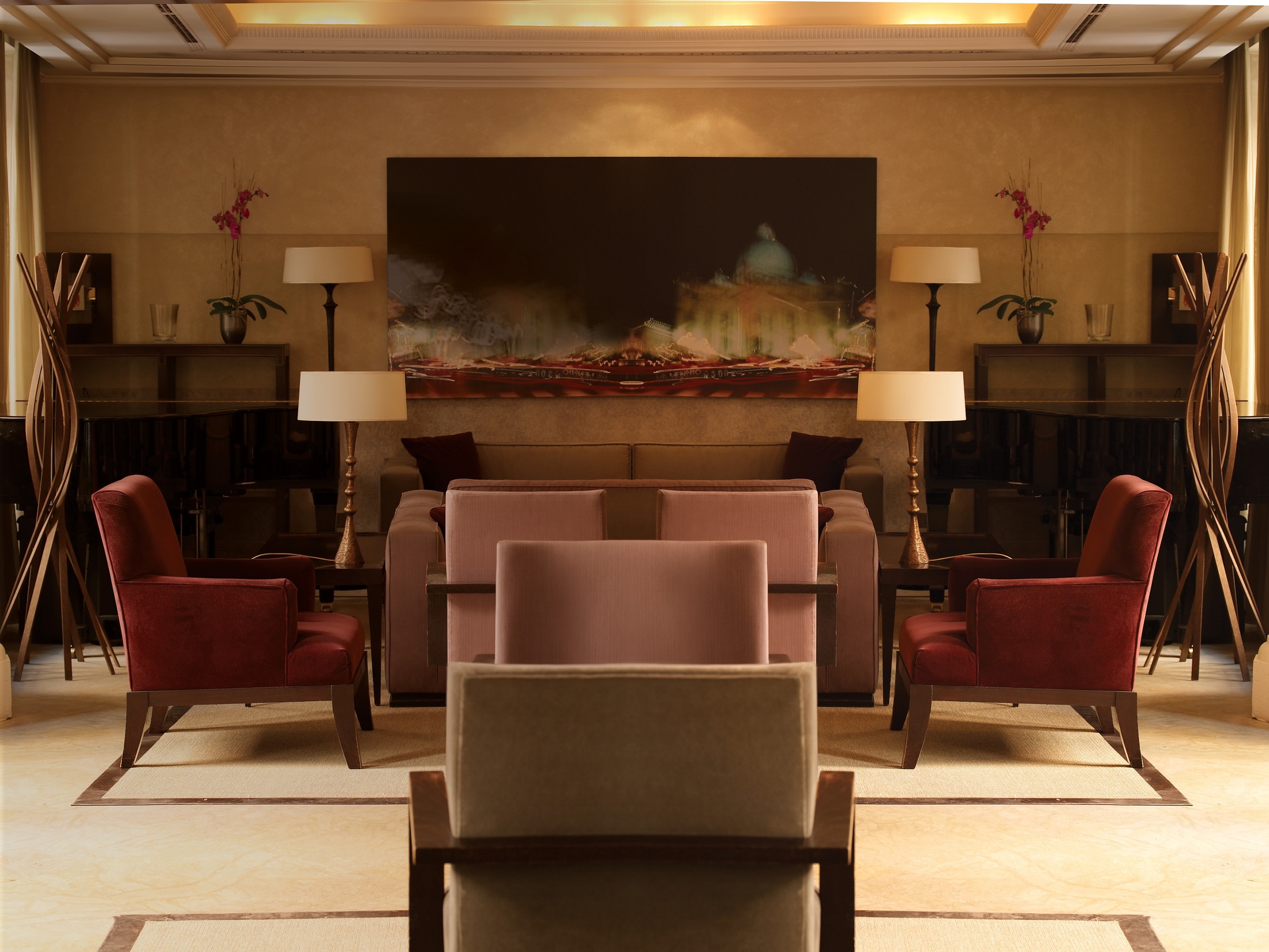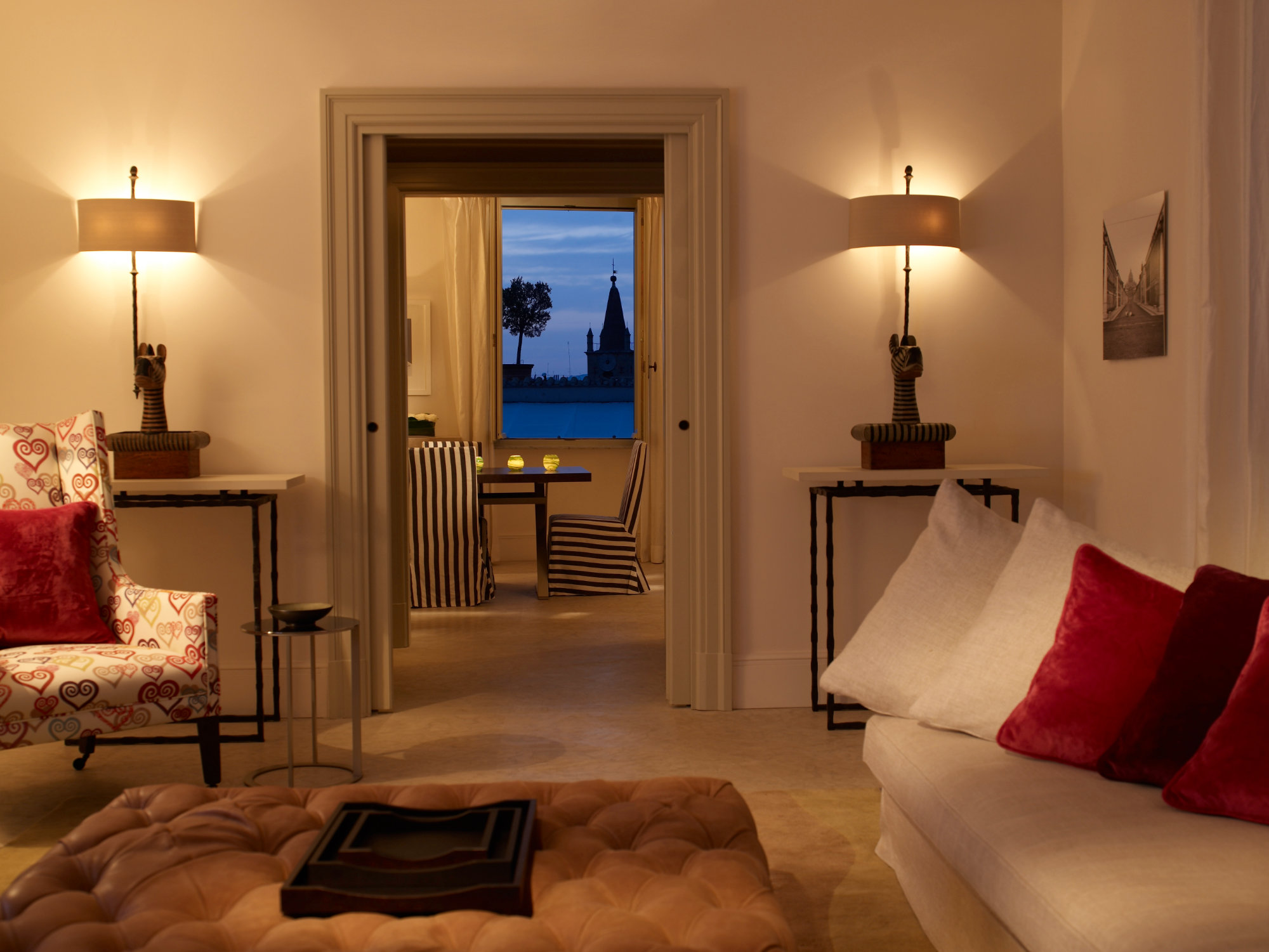 «Work doesn't go on holiday»
…or rather you go on "holiday" for work.
Finally, let's not forget about all those people, who travel but they do it for work and therefore they will need and look for  different characteristics, in a structure, than those who travel for pure pleasure.
Let's go back to the famous personas and put on Anna's shoes this time.
Anna has.. does not say the age of a woman! She works as a commercial in a telecommunications company, she dedicates a lot of time to work and often travels for business. She is attentive and punctual.
Studying Anna, we immediately realize what will be her needs, even here Wi-Fii apart.
She will need to set up meetings, maybe in the structure where she stays, send an email or organize a call at any time of the day and has a space in addition to the room where she can work or relax after the meeting.
And… If Anna is your real client?
Well, for example, at the Hotel N'Vy in Geneva, we redesigned the breakfast area to make it more flexible and multifunctional.
For this reason, in addition to new classic breakfast tables, we have inserted high tables that allow business travelers to be able to have breakfast and work at the same time, or send an email or even organize a business breakfast. 
The same goes for the old seats that have been replaced by new seats of different sizes (high, standard, lounge).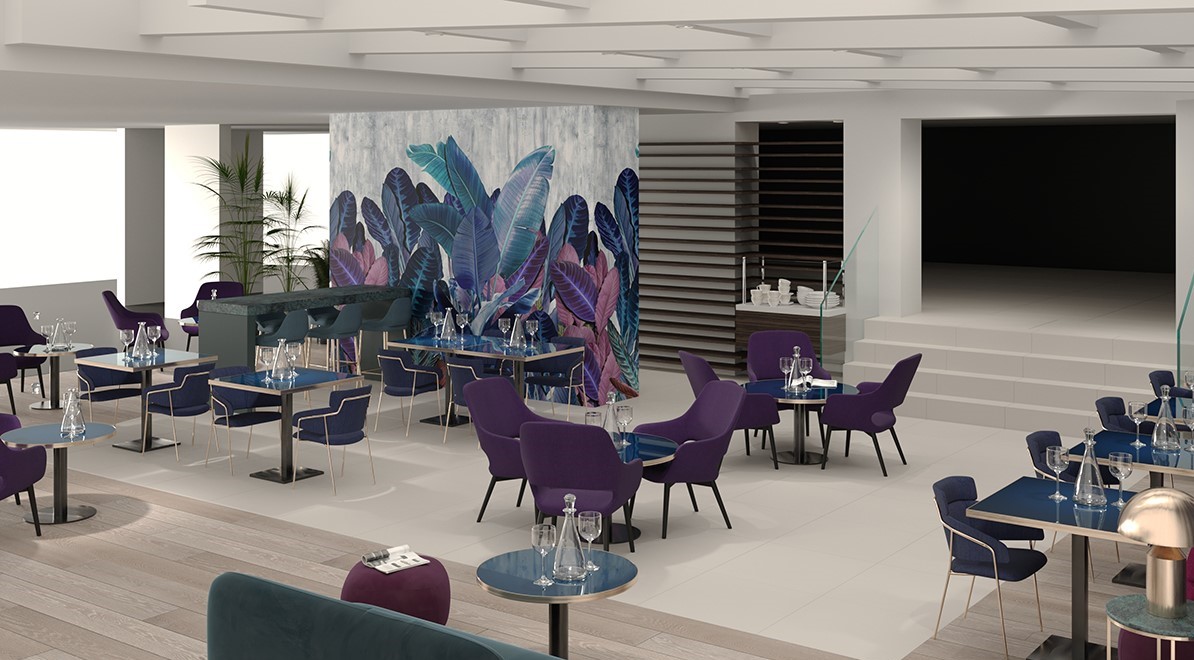 For the Crowne Plaza Geneva instead we redesigned the spaces attached to the conference room.
In fact, to encourage conviviality with collaborators or relaxation after the meeting, lounge chairs have been inserted, they are custom and they fit together with each other, realized with selected fabrics and colors that match perfectly.